The Northern Territory Government through the Towards Zero Action Plan has adopted the safe systems approach to improving road safety.
This approach has been adopted in all Australian jurisdictions and worldwide, to create better road safety outcomes.
The safe systems approach is a holistic view of the road transport system and aims to create a safer road environment for people and vehicles. It is founded on the principle that the human body is fragile and cannot tolerate the impact of motor vehicle crashes, particularly higher speed crashes.
The system acknowledges the inevitable, that people will make mistakes or poor choices which may lead to road crashes, but the system strives to ensure that those actions do not result in road trauma.
This approach looks beyond the road user and examines a range of elements which impact road safety:
safe road users – encouraging safe, compliant behaviour through education, enforcement and regulation.
safe roads and roadsides – designing and maintaining roads to reduce the risk and severity of crashes.
safe speeds – setting appropriate speed limits that complement the road environment.
safe vehicles – designing vehicles that protect occupants, lessens the likelihood of a crash and simplifies the driving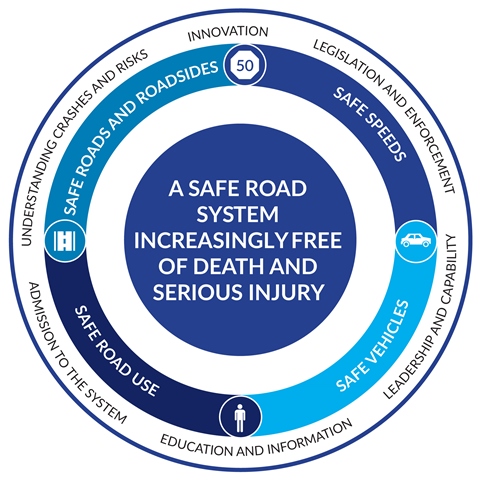 The video below, courtesy of the Road Safety Council of Western Australia, shows the safe systems approach in action.