Who's Your Sober Bob?
The 'Who's Your Sober Bob?' campaign encourages Territorians to not drink and drive and plan ahead to have a designated sober driver get you home safely.
The aim of the campaign is to change behaviour and reduce and prevent alcohol-related road trauma on Territory roads.
A Sober Bob is someone who is willing to get you home safely and may not necessarily be the person you are out with. Sober Bob is not only a mate, they can be the bus driver, taxi driver, rideshare, parent, sibling or partner.
The campaign reminds people of the possible consequences of not using a Sober Bob.
Background
Drink driving remains a major issue for all Territorians, with nearly half of our road fatalities related to alcohol and around 23% of serious injuries. A blood alcohol reading of .05 doubles your risk of being involved in a crash.
The problem is particularly highlighted around seasonal events such as Christmas, Easter, major community events and long weekends.
The concept of a designated driver campaign has run with success across other Australian States and Territories for many years. In the Northern Territory, it takes the form of a designated driver called Sober Bob, with the key message being Who's Your Sober Bob? The question is designed to prompt those intending to drink, as well as family or friends who are not attending, to think about a safe way home before they head out.
In the past, licensed premises have committed to providing free post-mix soft drinks to their patrons who identify themselves as the Sober Bob or designated driver for their friends when out at restaurants, pubs or community clubs.
Various versions of this campaign have been run in the NT since 1997.
Campaign elements
Logos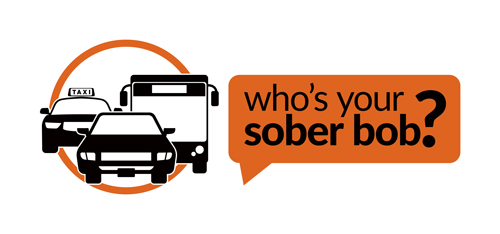 Full size landscape logo image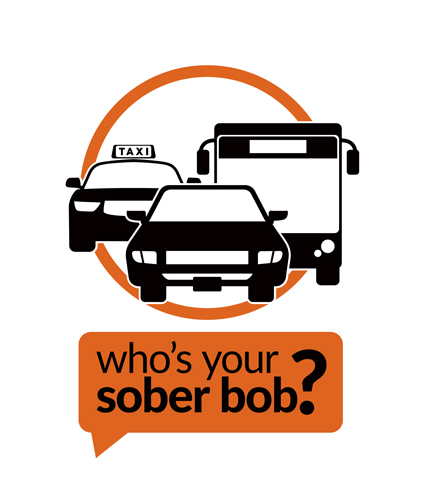 Videos
Print advertisement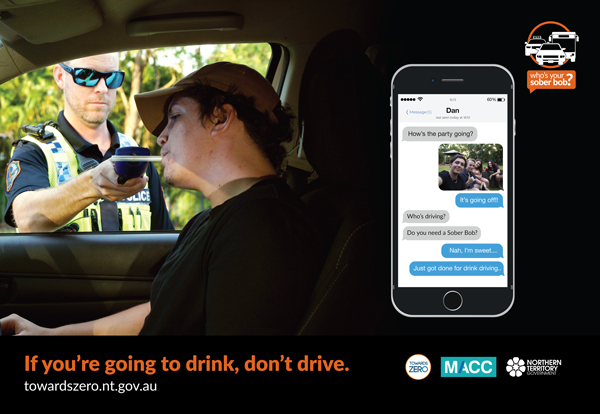 Download print advertisement PDF (2.2 MB)
Support Sober Bob
The effectiveness of the Sober Bob program is greatly improved by the willingness of licensed premises, retailers and events to promote the 'Who's Your Sober Bob?' message throughout the year.
If you would like to promote Sober Bob at your event or venue, please contact Road Safety NT at roadsafety@nt.gov.au or phone 8924 7305.
RADD - Recording Artists, Actors and Athletes against Drink Driving
RADD have promoted Northern Territory and Sober Bob road safety through several television and radio commercials. See the television commercials on the RADD YouTube Channel.
Remember, if you're going to drink, don't drive!
Looking for a Sober Bob? Find your ride today.