New quad bike national safety standards
In October 2019, the Federal Government announced new safety standards for quad bikes. The new safety standard has three elements: improved information for potential purchasers, enhanced quad bike stability and rollover protection to reduce injuries and deaths.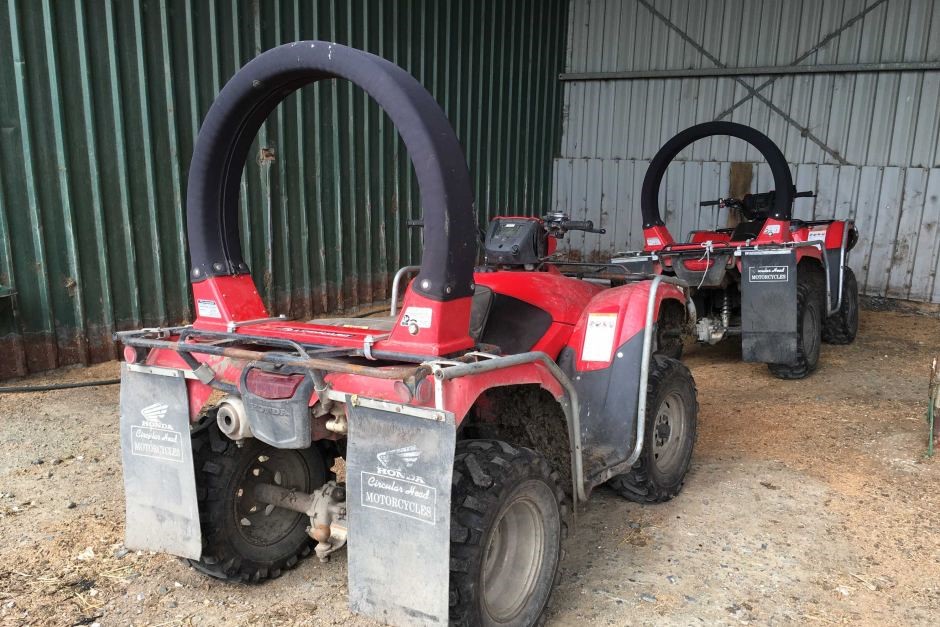 Within the next two years, ATV manufacturers will have to comply with new legislation mandating that new quad bikes sold in Australia be fitted with crush protection devices (CPDs). Operator or crush protection bars (i.e. rollover bars) sit upright on the back of a quad bike and are designed to reduce the risk of the operator being caught between the ground and the vehicle.
Additionally within 12 months, all new quad bikes will need to have information affixed to them about the degree of slope at which they will start to overturn. Within two years, all new general-use quad bikes will need to conform to minimum standards for stability on slopes.
Read more about the Consumer Goods (Quad Bikes) Safety Standard 2019 in the Product Safety website.
Quad bikes and off-road buggies cannot be registered in the NT as they are not manufactured for road use and do not meet national vehicle safety standards for road vehicles
Their use on public roads or public places including parks, beaches, crown land and footpaths is an offence under the Northern Territory Traffic Act; unless you have conditional registration. Conditional registration is available upon application for some work-related tasks including roadside litter collection, herbicide spraying, ground maintenance and park management. Driving on wet roads or rough terrain is not regarded as a sufficient reason for conditional registration.
For more information on conditional registration, go to the Northern Territory Government website.