'Ride Safe' campaign
From 2009 to 2018, seven people have died and 46 have been seriously injured riding these vehicles on NT roads and public places.
In January 2020, the Ride Safe campaign was developed as an initiative to raise awareness of the risks associated with quad bike and off-road buggy use and help improve rider's safety skills. The aim of this campaign is to reduce the rate of quad bike deaths and injuries, and is part of the Towards Zero Road Safety Action Plan 2018-22.
The campaign's poster PDF (2.0 MB) and brochure PDF (3.1 MB) promotes the safe use of quad bikes and buggies and educates the public of the regulations and limitations of these vehicles. These materials are being promoted through targeted retail outlets and relevant industry associations as well as through social media.
The campaigns' key safety tips and messages include: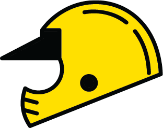 Always wear the right gear
90% of riders in quad bike deaths are not wearing a helmet*
Correct protective clothing will reduce the severity of injuries sustained in a crash. An approved secure-fitting helmet is your best protection against a serious injury or death. You should also wear other safety gear like eye protection, seat belt (where fitted), jacket, pants, boots and gloves.
---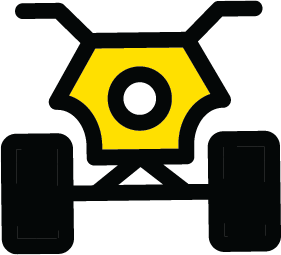 Stay grounded
Over half (60%) of quad bike deaths involve rollovers*
Keep all the wheels on the ground at all times to avoid the risk of rollovers. Quad bike and buggy rollovers are the biggest cause of injury and death. The risk of rollover increases if the quad bikes is crossing slopes or uneven ground, towing attachments or travelling at high speed.
---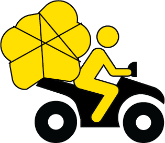 Don't overload
Carrying loads on the front and rear racks of your quad bike is convenient, but can be risky. The extra weight can affect bike handling, alter the centre of gravity and make the vehicle harder to control, especially on slopes.
---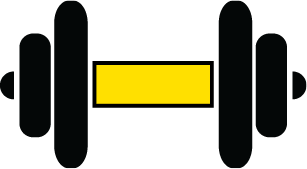 Ride to your ability
You need to have sufficient strength, weight and agility to operate safely and react quickly. Quad bikes can be unstable on anything but flat terrain. Losing control of these vehicles often results in a rollover. To maintain stability, an active riding technique – shifting your body weight – is required.
---

Get training
Training courses are the best way to learn how to operate these vehicles properly and safely. Training will ensure you can understand the vehicles features and control hazards and risks in varying terrain.
---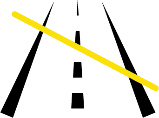 Stay off-road
It is illegal to use these vehicles on a public road or public place including a park, beach or footpath unless you have work-related conditional registration. Quad bikes and off-road buggies are not designed for the road and do not meet national safety standards for road vehicles. The Motor Accidents Compensation Scheme (MACC) only covers people injured in quad bike accidents in very limited circumstances.
---

Never ride double
Carrying a passenger on a single-seat quad bike can make it unstable and harder to control. It restricts the rider from moving their body weight in an active riding technique. This increases the chances of rider and passenger falling of the quad bike. You should never carry children as passengers on single-seat quad bikes.
---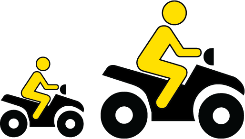 Kids on kids' bikes
Kids under 16 years are at high risk of injury and account for 14% of all quad bike deaths*
Always supervise children when they are riding quad bikes. Kids under 16 years should never ride adult-sized quad bikes. Kids do not have the physical strength and size to handle a 300kg+ bike. Small quad bikes are lighter and their speeds are governed, making them much safer.
---